| | |
| --- | --- |
| | |
The IP Camera 3 has a built-in high-speed image and network processor and includes a high quality CMOS sensor with 6 infrared LED lights that will provide image in the dark.

The user can adjust certain parameters to their desired level, including video resolution, quality level, frame rate and light frequency.
The unit can be used as a surveillance system, where the Internet Explorer browser can be used to view and monitor your home from anywhere in the world via the internet.

| | | | |
| --- | --- | --- | --- |
| Unit Dimensions: | 6.0 x 2.6 x 10.2 cm | Shipping Weight: | 0.75 kg |
| Location: | NSW, Australia | Item Type: | |
| Condition: | New | Warranty : | 12 Months |
| Certificates : | CE | | |
Features:
High resolution image processor- (640x480:15fps, 320x240:30fps) with a built-in MJPEG encoder.
Ethernet RJ-45, 10/100 Base-T auto-sense.
Remote view through the IE browser using an IP address.
Contains infared LED lights to provide image in the dark.
Supports many internet services: Email, FTP, PPPoE, Dynamic DNS, NTP service, User Management and Image Quality Control.
USB 1.1 Interface, compatible with Microsoft MSN and NetMeeting.
System and Network Environment:
LAN: 10Base-T Ethernet or 100Base TX Fast Ethernet.
More than one fixed IP address is recommended.
A 10/100Base-T switch HUB is required.
Microsoft Internet Explorer 5.0 or above.
64MB RAM or above.
VGA card with 8MB Memory at 800 x 600 or above.
Windows 2000/XP is recommended.
A fixed IP address is not required to access camera from the internet. However if your IP address is dynamic, you need to ask your internet service provider for the Dynamic DNS service.
Power Supplies:
Multi-Voltage Power Supply : 100 - 240VAC to 5V DC 2.6A Switch Mode Power Supply - Center Positive
Connects From :
Connects To :

USB (PC) Type A Device Ports
RJ-45 Ethernet
| Converts From : | Converts To : |
| --- | --- |
| | |
1 x IP Camera 3
1 x Software
1 x USB to USB-D Plug
1 x Network Cable
1 x Mounting Kit
1 x 100-240VAC to 5V DC 2.6A Switch Mode Power Supply (Center Positive)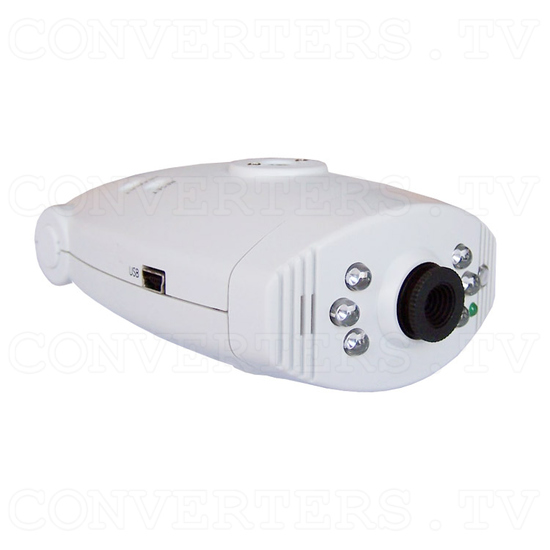 IP Camera 3 - Full View
IP Camera 3 - Front View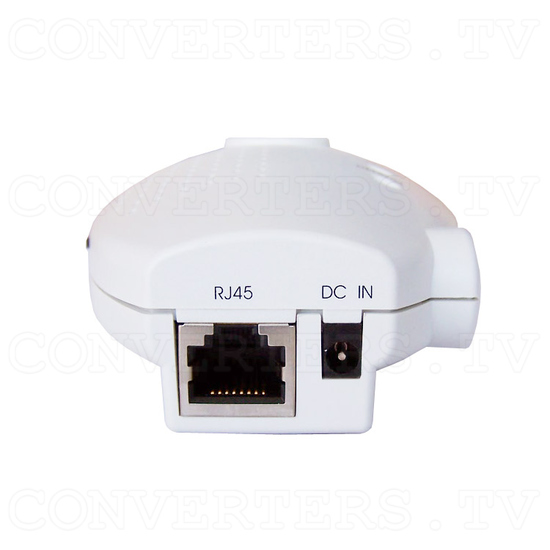 IP Camera 3 - Back View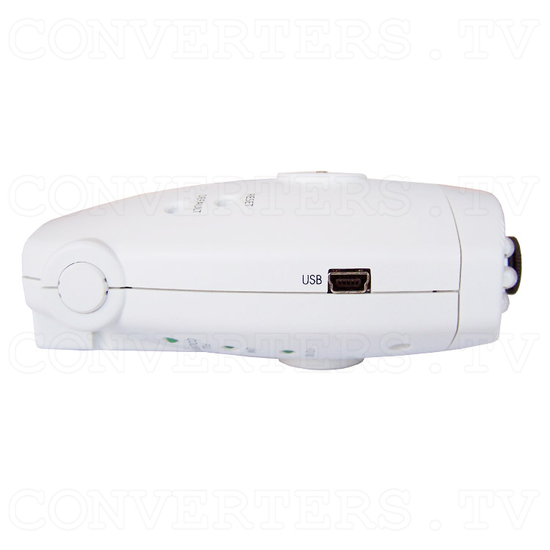 IP Camera 3 - Left View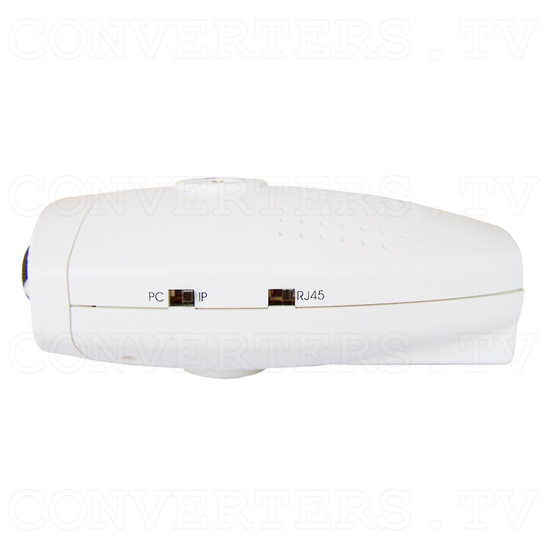 IP Camera 3 - Right View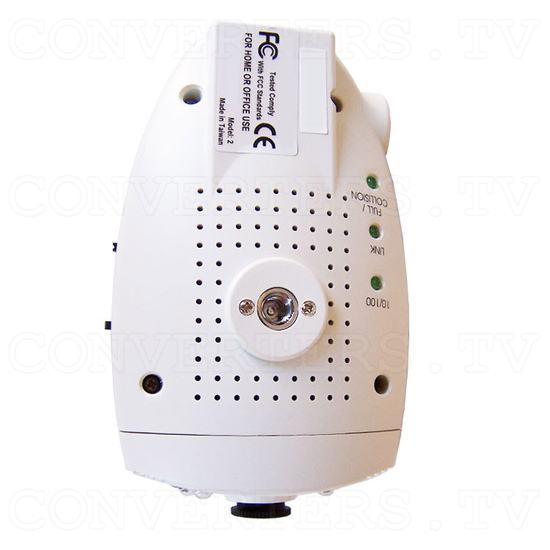 IP Camera 3 - Bottom View
IP Camera 3 - Top View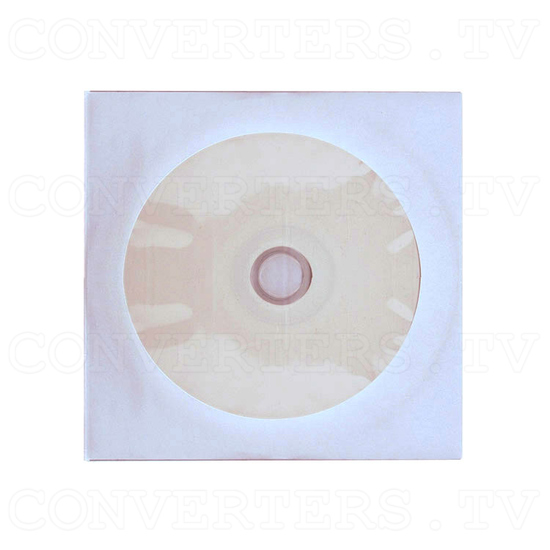 IP Camera 3 - Software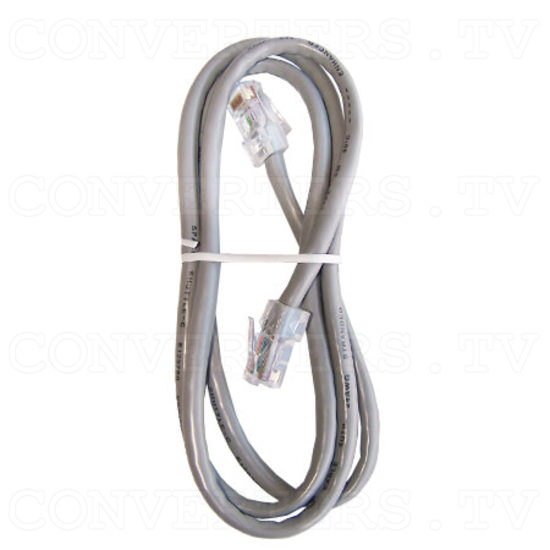 IP Camera 3 - Network Cable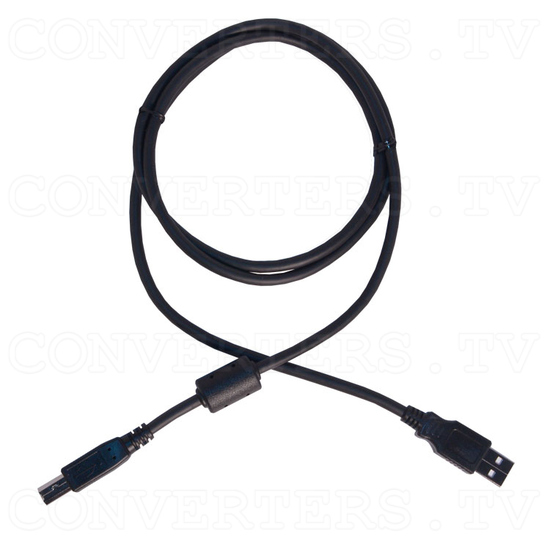 IP Camera 3 - USB to USB-D Plug
IP Camera 3 - Power Supply 110v OR 240v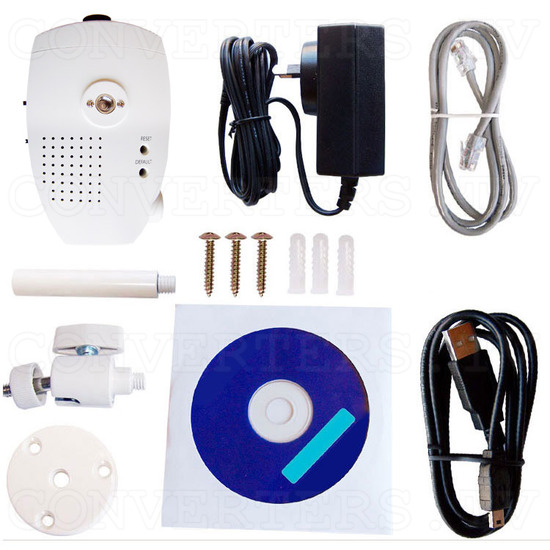 IP Camera 3 - Full Kit