Analog Digital Audio to HDMI Inserter Bridge

save 24%





The Analog Digital Audio to HDMI Inserter Bridge is designed to allow an external analog or digital audio source signal to be streamed and played on an HDMI enabled HDTV or Sound system. This 'stand alone' function means that it is not necessary to have the Video component of the HDMI stream present. No software required to interface and listen to 'audio only' using HDMI video and audio technology.

Connect the Analog Digital Audio to HDMI Inserter Bridge to the HDMI input of your HDTV or sound system via a standard HDMI cable. Connect the Analog Left/Right leads or TOSlink optical fibre lead from your sound system to the corresponding input of the converter. A 'slide switch' selects the appropriate input to pass through to the HDMI output of the converter.

It is small and lightweight in design, but is powerful enough to deliver perfect analog/digital audio conversion and streaming to HDMI enabled devices. Full support for digital optical sampling rates 32kHz ~ 192kHz and LPCM 2CH, plus analog L/R sampling rate at 48kHz. When connected to a HDTV display, the resultant display to the HDTV is a 'blue screen', with OSD reference to selected audio type. The 'blue screen' can be selected to display a resolution of 720p@50Hz or 720p@60Hz.

Ideal for use in advertising and displays, education lectures and home theatre centres.

| | | | |
| --- | --- | --- | --- |
| Unit Dimensions: | 10.0 x 7.8 x 3.0 cm | Shipping Weight: | 0.52 kg |
| Location: | NSW, Australia | Item Type: | |
| Condition: | New | Warranty : | 12 Months |
| Certificates : | CE, CTick, UL | Manual : | User Manual (277.92 KB) |
Features:
Small, compact and lightweight design
Easy to access Inputs and Output
Clear designations
5vDC power
Supports Analog audio to Digital audio conversion (ADC)
Supports optical audio sampling rates 32kHz ~ 192kHz and LPCM 2 CH
Supports Left/Right analog audio sampling rate at 48kHz
Supports 720p@50Hz or 720p@60Hz display output resolution ('blue screen')
Plug'n'Play with no software required
Specifications:
Analog Audio Input port: 2 x RCA
HDCP compliant
Digital Audio Input port: 1 x Optical TOSlink
Digital Output port: 1 x HDMI Type A male
Analog Input Sampling Rate: L/R - 48kHz
Digital Input Sampling Rate: Optical - 32~192kHz, LPCM 2 CH
Digital Output Resolutions: 720p@50Hz and 720p@60Hz
Power Supply: 100-240vAC to +5vDC 1A (US/EU standards; CF/FCC/UL certified)
Power Consumption: 2.65w 27mA
Casing: Black Metal
Dimensions (cm's): 10.0(l) x 7.8(w) x 3.0(h)
Weight (gms): 175g
ESD Protection Human Body Model: -/+8kV (air-gap discharge) -/+4kV (contact discharge)
Operating Temp: 0c ~ 40c / 32f ~ 104f
Storage Temp: -20c ~ 60c / -4f ~ 140f
Relative Humidity: 20% ~ 90% RH (non-condensing)
Power Supplies:
Multi-Voltage Power Supply : 100-240VAC to 5V DC 2.6A Switch Mode Power Supply (Center Positive) Screw Connector
Connects From :
Connects To :

Optical TOSlink S/PDIF
Analog Stereo L/R Jacks
| Converts From : | Converts To : |
| --- | --- |
| | |
1 x Analog Digital Audio to HDMI Inserter Bridge
1 x Product Manual
1 x 100-240VAC to 5V DC 2.6A Switch Mode Power Supply (Center Positive) Screw Connector
Analog Digital Audio to HDMI Inserter Bridge - Full View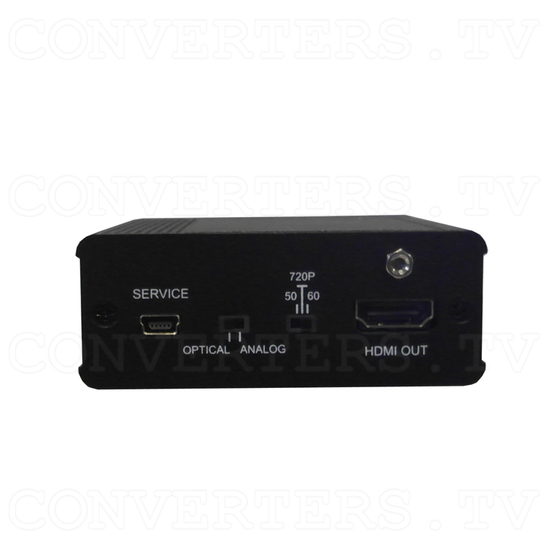 Analog Digital Audio to HDMI Inserter Bridge - Front View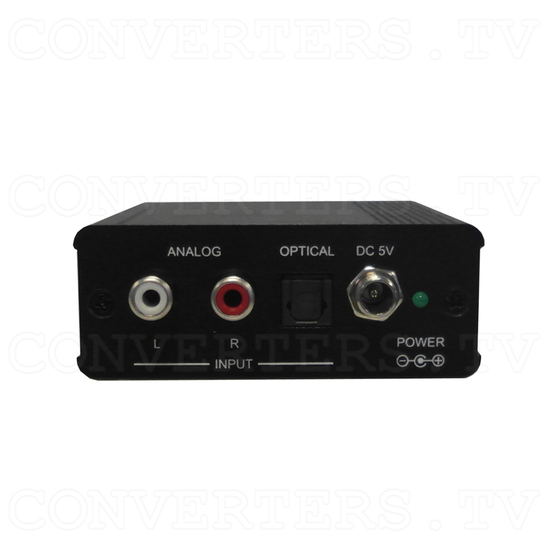 Analog Digital Audio to HDMI Inserter Bridge - Back View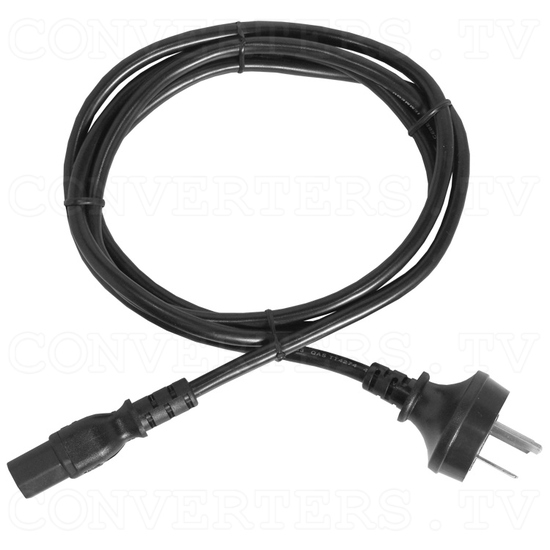 Analog Digital Audio to HDMI Inserter Bridge - Power Supply 110v OR 240v
Analog Digital Audio to HDMI Inserter Bridge - Full Kit