| | |
| --- | --- |
| | 7 Inch Android Tablet Leather Case with Built-In Keyboard |
The 7 inch Android Tablet leather case with a built-in QWERTY keyboard, is made for style, protection, and convenience. The case is made of a black leather look material, contrasted with white stitching that looks and feels nice. It is designed to protect your tablet from the general wear and tear factors that can scratch or damage your tablet.

Other features include a standard QWERTY keyboard that is built in to the case and a stand on the back cover to prop your tablet up like a monitor, for the ultimate convenience where ever you may go. It's slim and lightweight design means it adds very little bulk to your tablet and in no way hinders it's portability. Even with the tablet in the case, altogether it is still no bigger than a normal diary or year planner, so you can take with you anywhere you need to go.

This product is a great way to protect your tablet and get the most out of it as well. To check out our 7 inch Android Tablets, click here.

| | | | |
| --- | --- | --- | --- |
| Unit Dimensions: | 23.5 x 14.5 x 4.0 cm | Shipping Weight: | 0.33 kg |
| Location: | NSW, Australia | Item Type: | |
| Condition: | New | Warranty : | 12 Months |
| Certificates : | CE, CTick, UL | | |
Leather look black case, contrast white stitching.
Built-in QWERTY keyboard, connectable via mini USB port.
Stand on back cover.
Lightweight and small, easy portability for ease and convenience.
| Converts From : | Converts To : |
| --- | --- |
| | |
1 x Tablet Keyboard with Leather Cover for 7 inch Tablet
1 x Stylus
1 x USB Cable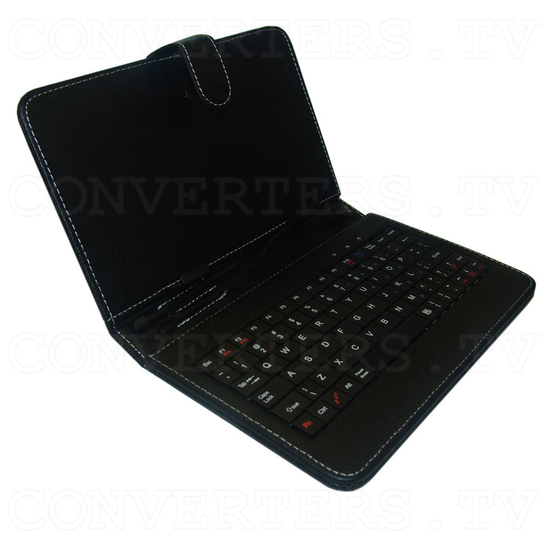 7 Inch Android Tablet Leather Case with Built-In Keyboard - Full View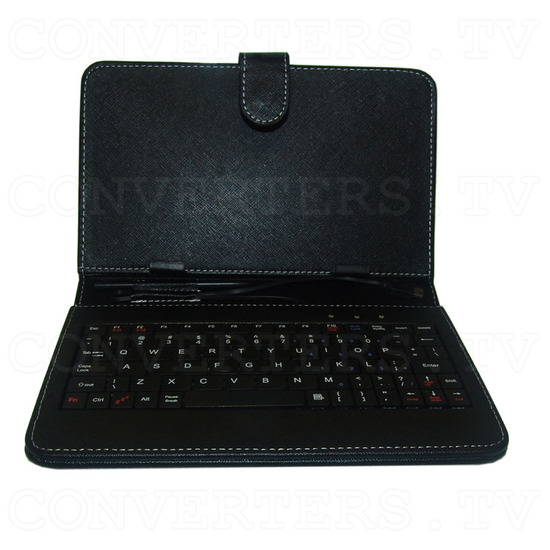 7 Inch Android Tablet Leather Case with Built-In Keyboard - Front View
7 Inch Android Tablet Leather Case with Built-In Keyboard - Closed
7 Inch Android Tablet Leather Case with Built-In Keyboard - Side View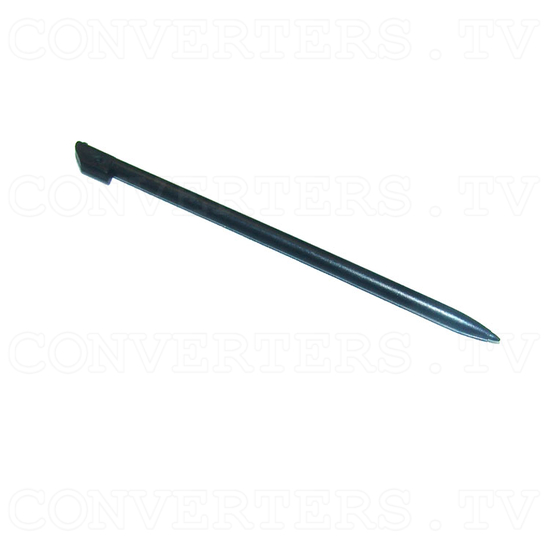 7 Inch Android Tablet Leather Case with Built-In Keyboard - Stylus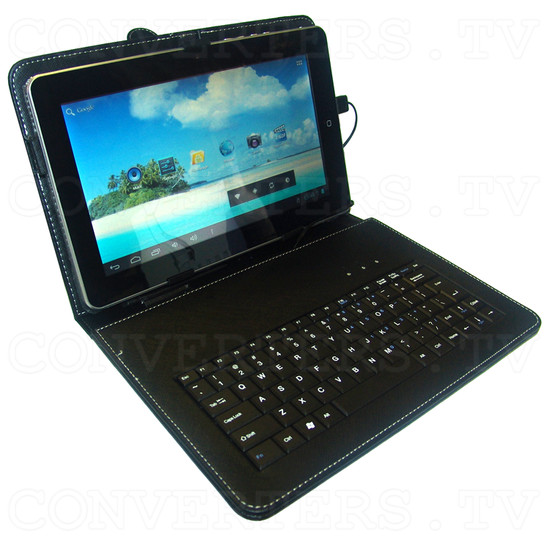 7 Inch Android Tablet Leather Case with Built-In Keyboard - With Tablet